In addition to the well known role that the immune system play in autoimmune and infectious diseases a key role in the pathogenesis of cancer, neurodegenerative, cardiovascular and metabolic diseases has been recently recognized. Precision medicine thus calls for an integrated approach to decipher the full plasticity and heterogeneity of immune cells infiltrating disease tissue but also re-circulating in peripheral blood.
For example, we have been able to assess the heterogeneity within the T cell population from cancer patients peripheral blood unveiling the differences in the population composition and relative gene expression patterns compared to healthy donors and at different disease stages. We have observed specific cell clustering in T cells from healthy or pathological tissues, providing the opportunity to select specific genes that can be validated as potential new biomarkers.
We have also done a comprehensive molecular profiling of B cells at single cell resolution enables the diagnosis of ocular malignancies  (see PDF).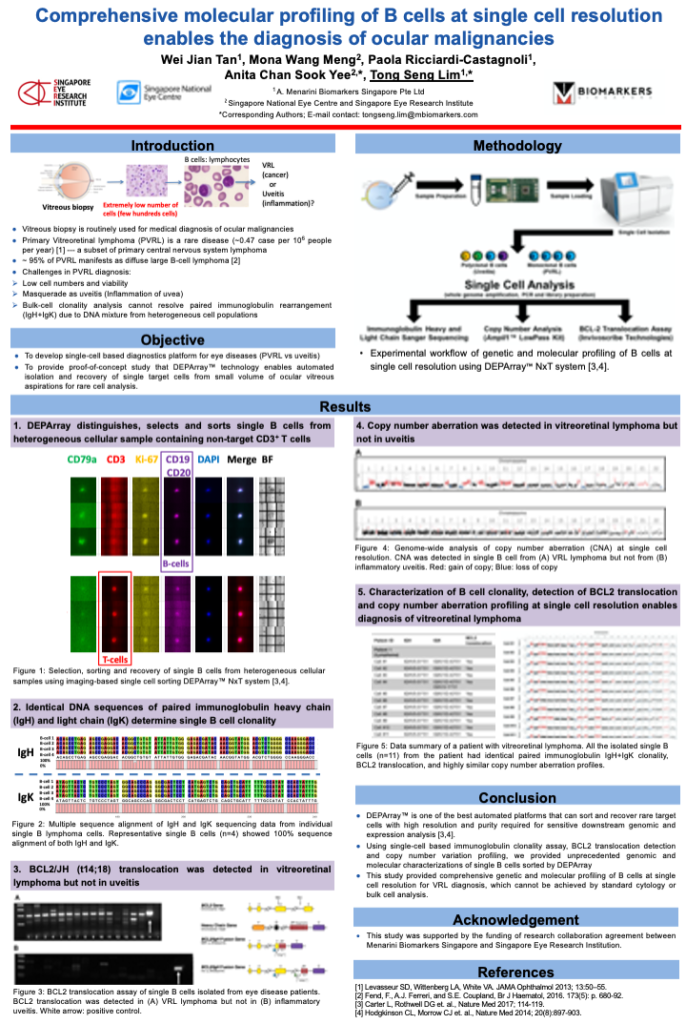 These approaches are not limited to cancer but can be extended to every novel biomarker for any immune-mediated disease.